Ahead of this week's launch of the Yeezy 500 Super Moon Yellow, we ask an important question for those hoping to cop; does this chunky silhouette fit true to size?!
If you wasn't quite feeling the Yeezy 500 Blush - or simply missed out before that inevitable sellout - you'll be none the wiser when it comes to sizing! Thankfully, we shed some light on the matter to make sure you aren't left holding the wrong size.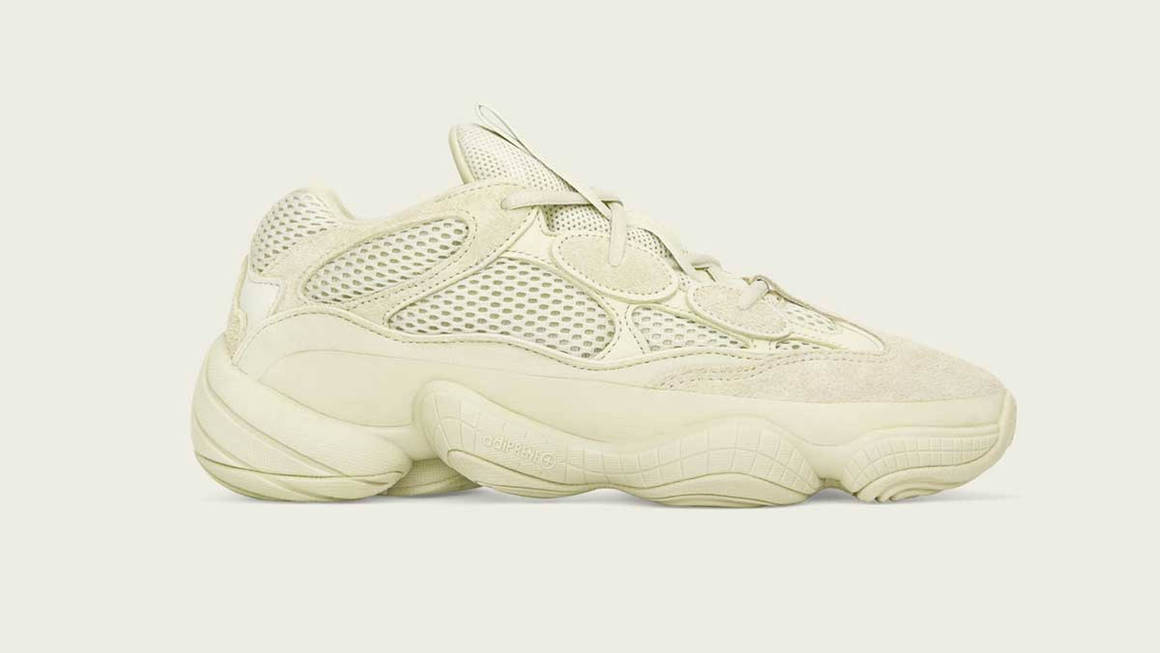 The Yeezy 500, otherwise known as the Desert Rat, is one of those shoes that just grows on you. Kanye West endured plenty of criticism when images first leaked earlier this year but it would seem that many have changed their mind.
Demand for the second global release is arguably higher than the launch of the 'Blush' colourway, so don't expect an easy cop.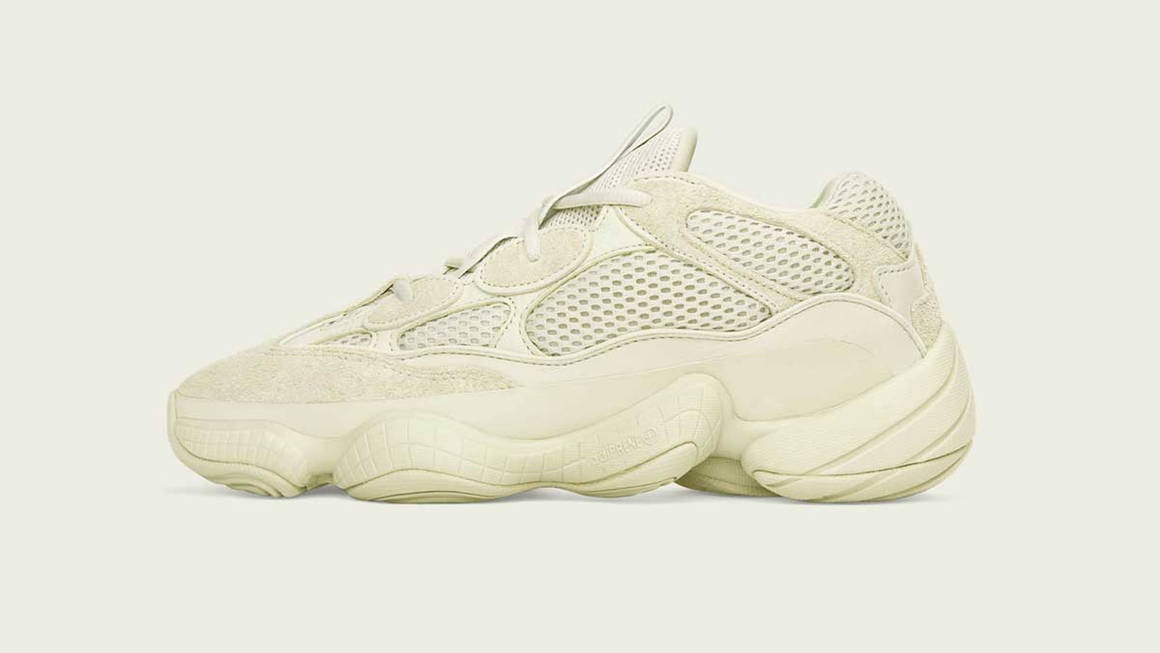 With such a robust exterior that falls in line with the current trend for oversized "Dad Shoes";, one might be tempted to buy a half size down, or at the very least, true to size! But despite the wide toe box, which is far less narrow than the Yeezy Boost 350 V2, this style still runs a little short. Unless you appreciate the feeling of your toes smashing against that toe cap, it's advisable to choose a half size up.
It may not seem like the best idea - making a large shoe even larger - but you'll appreciate the extra room. That said, if you think the Yeezy Boost 350 V2 fits true to size and that's a little roomy, then it's worth sticking true to size for the Yeezy 500.
Let's us know what you think of this Yeezy 500 fit guide in the comments below. Otherwise, stay glued to @thesolesupplier for full coverage when the 'Super Moon Yellow' launches on Saturday 10th June.